May 18, 2017 | Fred Williamson
New Digs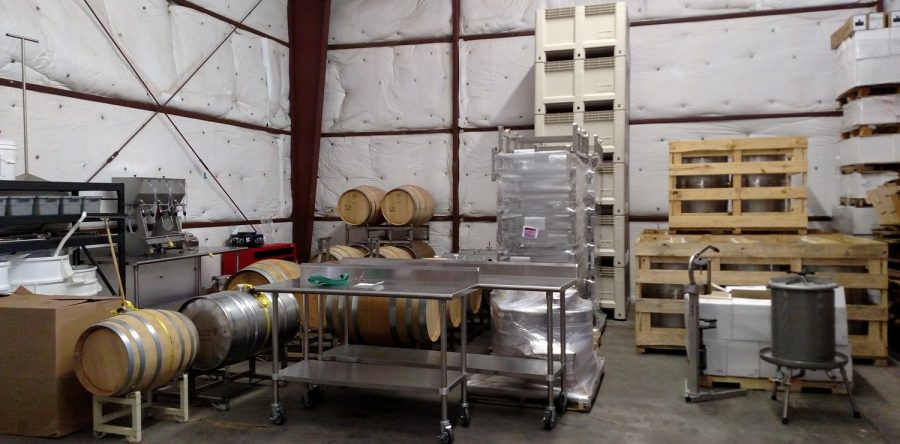 90 Easy Street in Buelton is the new location that is the beginning of Rivahil Winery commercial wine making. It took several months to move equipment from my garage in Carpinteria to our new location. There is also a lot of new equipment that needed to be acquired to be able to process 14 tons of fruit for the 2016 harvest; including 6 half ton macro bins and 6 one ton macro bins for processing the grapes and fermenting them. We also ordered 14 seventy gallon stainless barrels from the Paul Mueller Company and 16 sixty gallon french oak barrels from Tonnellerie Sirugue in Burgundy.
I met with Cecil Sirugue in January when she was on her tour of the West Coast. It was a pleasure meeting her and I'm looking forward to following up on her invitation to visit their cooperage. I love the quality of her barrels and the price is right! Definitely something to order early in the year since the barrels travel by container ship from Amsterdam to Oakland in May and then it took two weeks to get them shipped to us in Buelton. It was pretty exciting to fill up our winery space with 16 brand new french oak barrels on May 23rd. The smell of new oak barrels is pretty awesome and the excitement for our first harvest here is building with the arrival of all the new equipment.
Now comes organizing for additional equipment to process all the fruit and juice that will arrive with harvest. One thing that is critical for white wine making is cold stabilization. This process helps remove tartaric acid crystals from white wine and it's typically done before you bottle your white wineAlso, I'm going to need to chill down the juice for 48 hours before filling tanks and barrels to start the fermenting process. These processes require chilling equipment and jacketed tanks that can cool a large volume of wine or juice quickly. We'll be receiving a glycol chiller from G&D Chillers in Oregon. Ordering and lead time is probably 6-8 weeks and since it was ordered.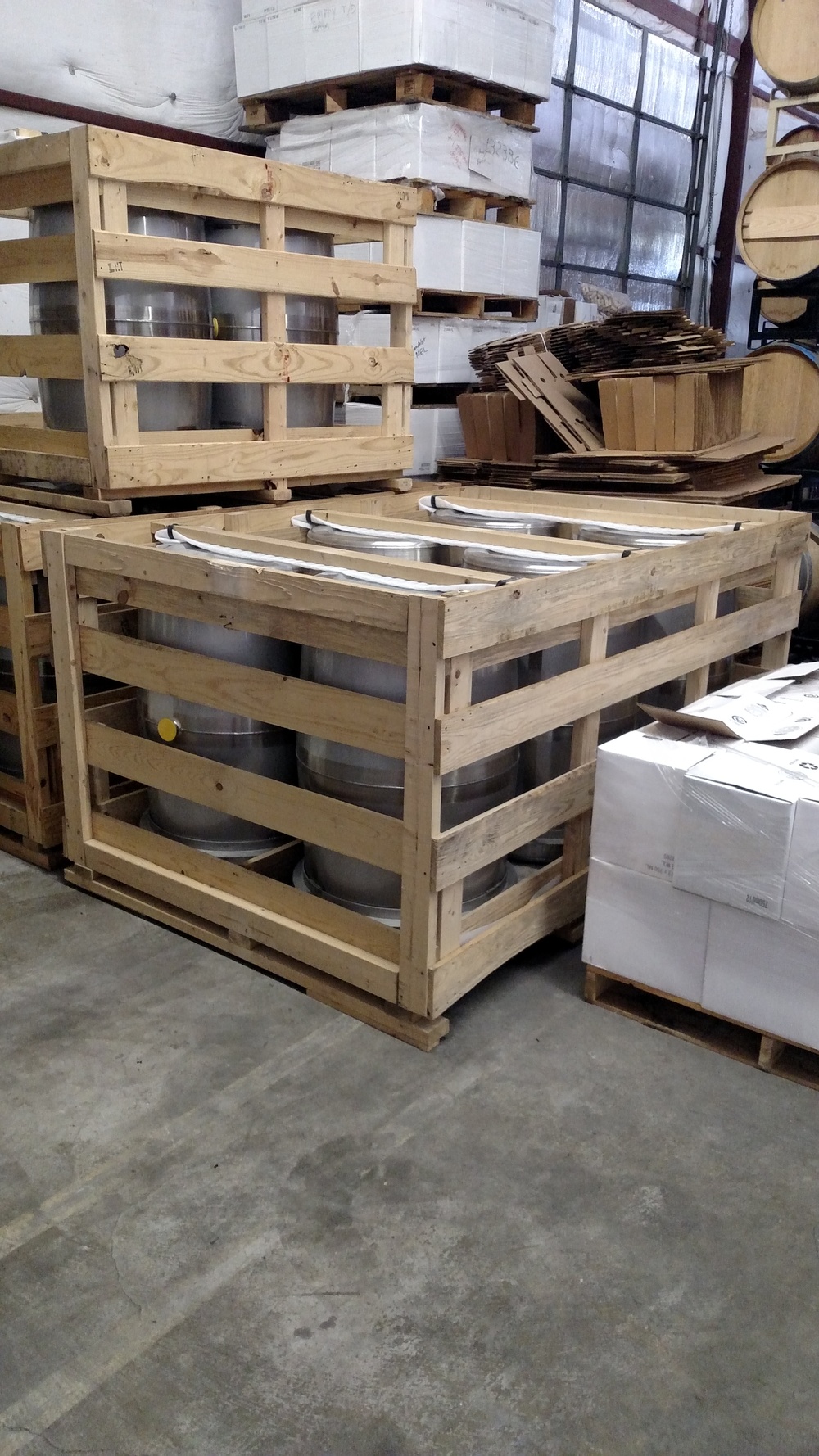 Newly arrived stainless barrels still in their crates